Helen Crowther – Hub Strategic Lead
As Head of The Greetland Academy, I am incredibly proud that the school has been awarded English Hub status. I started my career at a large multicultural school in the centre of Halifax and remained there for 15 years. Two years after qualifying, I became the English Lead and ITT mentor be-fore becoming Assistant Head for Curriculum in 2008. Two years later, I was promoted to Deputy Head and soon after became a Specialist Leader in Education for Teaching and Learning. Over the past few years, I have successfully supported several schools on their journey of improvement alongside delivering training for both teachers and student teachers on behalf of our Teaching School and SCITT. I recently completed an MA in English and was part of our successful application to be a Research School. One of my Favourite children's books is The Arrival by Shaun Tan. I am also a member of the DFE English Hub Council.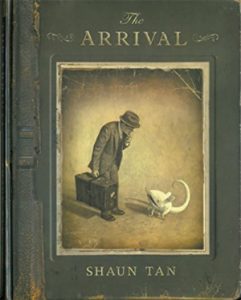 As a teacher and SLE I have spent most of my career in EYFS and KS1 and so have seen first-hand the impact high quality Literacy and Phonics teaching can have on young children. My work delivering training for the EEF Research school's network has been invaluable in developing an understanding of the research behind effective early Literacy development, as well as what this looks like in the classroom.
Through this work, I have been lucky enough to speak about English and EYFS at conferences for a range of national organisations.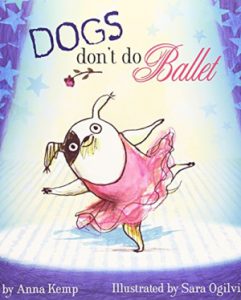 Lianne De Villiers – Deputy English Hub Lead
I qualified a Primary School Teacher in September 2012 and have spent the majority of my teaching career in Early Years and Key Stage One. In 2018 I became a Specialist Leader of Education in Early Years and have coached and mentored staff in various schools. I recently moved to Carlinghow Academy as Assistant Principal and Reception class teacher and I am excited to support the school on its journey of improvement. I have the best job in the world being able to develop children's love of reading and I love sharing children's excitement of stories in the classroom. One of my favourite children's books is The Gruffalo by Julia Donaldson.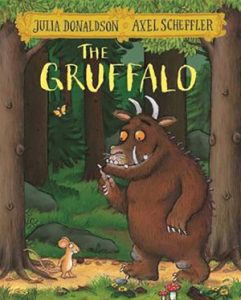 Sarah Lawrence – Literacy Specialist
I have worked at West Vale Primary School, in Early Years, for the past nine years. I have a passion for English and developing a love of reading with children, this is one of my key priorities. Since joining The Greetland Academy Trust, I have been able to support and develop other teachers and support staff in this area and mentor them in developing their teaching and understanding of Phonics. I have also worked for the past five years as an Early Years Moderator for the Local Authority, validating the accuracy of practitioner assessments in line with the national exemplified standard. I am incredibly proud and excited to be supporting schools as a Literacy Specialist for the English Hub. One of my favourite children's books is Odd dog Out by Rob Biddulph.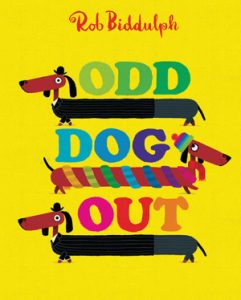 Rachel Wilkinson  – Literacy Specialist
I am an experienced EYFS teacher with a passion for teaching young children to read and develop a lifelong love of literature. I qualified as a teacher in 2000 and since then I have been lucky to have the opportunity to teach children across EYFS, KS1 and LKS2. I have many years of experience in the teaching of phonics using Letters and Sounds and more recently Read Write Inc. I am part of the English Subject Leader team at my current school and my teaching role includes facilitating the delivery of day-to-day phonics teaching across the EYFS, supporting colleagues to assess and group children effectively and providing coaching and mentoring for staff. I enjoy teaching children the early steps in phonics, language and reading and providing young children with the skills to enjoy books. I am excited to have the opportunity to work with schools to ensure every child, regardless of barriers, achieves and succeeds in their reading journey.
One of my favourite books to read with young children is Bog Baby by Jeanne Willis.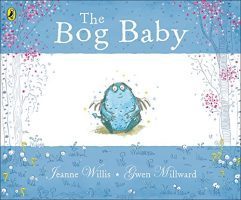 Lizzie Rothery – Literacy Specialist
I completed my 4 year degree in Primary teaching in 2013, specialising in Early Years. I have a passion for teaching early reading and have experience of doing so across Early Years and Key Stage One using Letters and Sounds, and more recently Little Wandle Letters and Sounds Revised. I am currently the EYFS and English lead in my school and Assistant Principal. In addition to this, I have completed the National Professional Qualification for Middle Leadership (NPQML) with a focus on the precise teaching of vocabulary and I have experience of being an accredited Key Stage One Moderator in Calderdale for a number of years. One of my favourite books to read to my class is There is no Dragon in this Story by Lou Carter and Deborah Allwright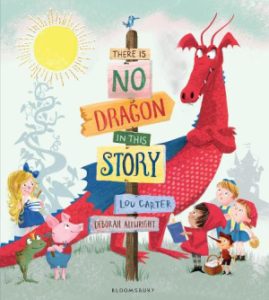 Holly Ashton – Literacy Specialist
I completed my four-year teaching degree and qualified as a Primary School Teacher in 2010. During my career, I have acquired a secure knowledge and understanding of children's development and learning, ranging from Reception to Year 6. I have an infectious passion for teaching all elements of English, especially Reading. I am an experienced leader of English and phonics and have driven improvements in school. Recently I was awarded my National Professional Qualification for Middle Leadership (NPQML), my project focused on improving the teaching and delivery of phonics and spelling across KS1. My favourite children's book is The Witches by Roald Dahl.
Faye Whatmough – Literacy Specialist
I have been teaching at Raynville for 15 years, with the majority of my experience being in EYFS and KS1. I am currently Assistant Principle, leading on EYFS, Phonics and Personal Development. As an avid reader myself, I am keen to develop a love of reading in children and I am yet to meet a child who doesn't like listening to stories! One of my favourite children's books is The Amazing Adventures of Chilly Billy by Peter Mayle.
It has been fantastic meeting and supporting the teams in schools and seeing the progress the children are making as a result of their hard work and passion for reading.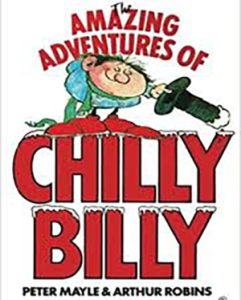 Jane Mellor – Literacy Specialist
I have just completed my 21st year as a primary school teacher and still have the same passion and enthusiasm as I did then – although maybe not as much energy! Most of my experience is teaching Year 6 although I have experience in teaching all year groups.  I became a Specialist Leader in Education for English in 2016 and since then have supported schools in developing their English curriculum; basing teaching sequences on evidence-based approaches and raising standards in teaching and attainment.  I have worked with SLT, subject leaders and whole staff delivering training and identifying areas for development in English.  Before moving local authorities, I was lead KS2 writing moderator for the LA.  This experience enables me to support teachers This year, I have delivered training to teachers and student teachers on behalf of the teaching school and the SCITT.  I lead the Literacy Leaders Cluster group for Calderdale which enables me to share updated evidence, discuss different approaches to teaching within the cluster and share good practice with other English specialists.
Children are amazing in what they can achieve.  Some of the ideas which come from their imagination are mind blowing and I see it as my job to help children to grow and communicate these ideas in the most engaging and interesting way whilst being able to access quality literature which feeds these ideas.   One of my favourite books to read with my class is 'The Nowhere Emporium' by Ross Mackensie.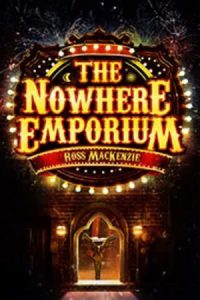 Louise Robertshaw – English Hub Administrator
I am a dedicated and experienced administrator, based at The Greetland Academy English Hub site. I work closely with the English Hub leadership team and local schools. My job role consists of managing events run by the English Hub, ensuring that schools receive regular emails and updates about meetings, training and showcases. My favourite children's book is Matilda by Roald Dahl.